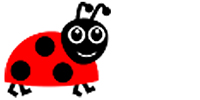 Ladybirds - 6 months to 2 years old
In Ladybirds we recognise that all little ones love to learn in a very sensory way, exploring gloop, squidgy jelly, or the different textures in treasure baskets. The children also take regular visits to the park or Library and even go to the local shop to buy their own snack. Our experienced staff have weekly meetings to ensure that each child's individual emotional and learning needs are met daily, ensuring our Ladybirds are cared for with great affection and skill allowing parents to be safe in the knowledge that their child will have had a secure and happy day in the Baby Room.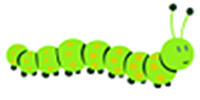 Caterpillar Room - 2 to 3 years old
Our Caterpillars generally move from the Ladybird room following a settling in period where they meet the practitioners and get use to the new environment. Our Caterpillars follow a flexible routine based around their interests using the Early Years Foundation Stage. In support of this our routine is based on:
Free play, which is child initiated and undirected
Structured play, which is adult supported
Creative activities using a variety of medium and resources including painting to different music styles and studying different artists
Small and large group activities


The children also have the opportunity to play outside daily whatever the weather, where further opportunities for the children's learning can be offered.




Butterfly Room – 3 years old to school age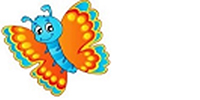 Our Pre-School Room known as the Butterfly Room provides the children with a stimulating enriched learning environment in which the potential in your child will be inspired and developed promoting the children to become independent and confident learners, who will then be ready to move onto school when the time comes.
The Butterfly children also visit the woods regularly as we believe in all children's right to play, the right to access the outdoors and the right to access risk taking activities teaching the children all about their emotions and how to cope with these. This enables the children to become resilient and enthusiastic about the learning process and in an environment that they love to be in.
"Imagination ignites Creativity. Creativity cultivates Curiosity. Curiosity nurtures problem solving. Problem solving develops understanding…"