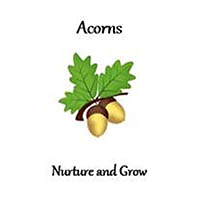 Acorns
4 months to 2 years
Our new Acorn room provides an environment that is both calm and welcoming where practitioners provide activities that ignite each child's curiosity and wander. Our caring friendly staff will work closely with you on individual plans to suit your baby's needs, ensuring that you are happy and confident in how your baby will be cared for.
We can cater for up to 12 children in this room with a one to three adult to child ratio. We have a separate sleep room, so if your little one needs a nap, they will be allocated their own cot and bedding. We also have facilities for preparing any needed bottles and a separate nappy changing area.
Our Acorns have direct access to their own outside space that offers various opportunities for messy, sensory play as well as activities to support gross and fine motor skills. At Tree Tots Day Nursery, we will go outside in all weathers believing that 'there is no such thing as inappropriate weather just inappropriate clothing'.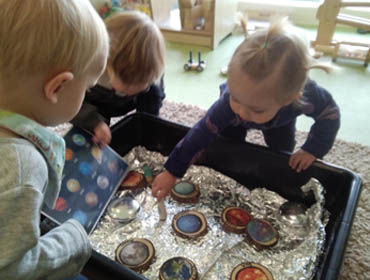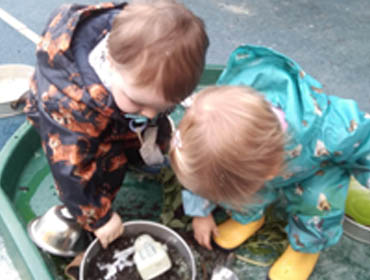 A caring family of childcare nurseries in the garrison towns of Tidworth, Perham Down, Bulford and Larkhill on Salisbury Plain.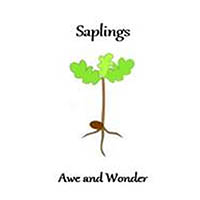 Saplings
2 to 3 years
Our Saplings room is designed for our 2 to 3 year olds and is packed full of fun and exciting activities. We want our children to investigate and test out their ideas through play based on their individual interests.
Our Saplings also have direct access to their own outside play space where they can play in our mud kitchens, investigate the cause and effect of water using the pipes and tubes or create role play scenarios using their imagination.
During their time in our Saplings room we aim to offer each child a term completing Forest School type activities. Before each block of sessions begins, we will invite parents in to talk about what we want to offer, how this will be achieved and share with you the planning for each child's woodland experience. We would also love it if any of the parents could come along and volunteer for as many woodland sessions as they can.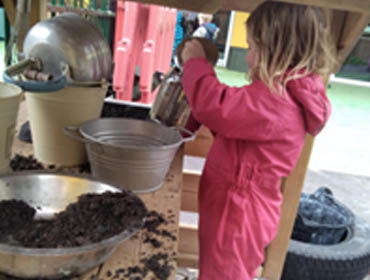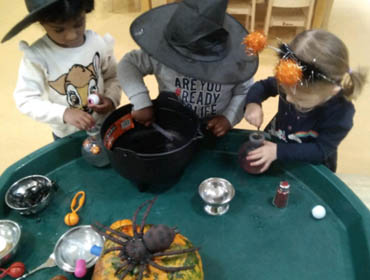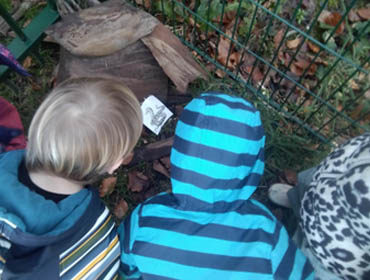 A caring family of childcare nurseries in the garrison towns of Tidworth, Perham Down, Bulford and Larkhill on Salisbury Plain.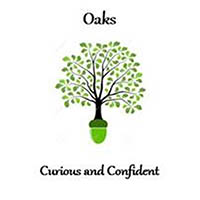 Oaks
3 to 5 years
Our Oaks Room provides the children with a stimulating enriched learning environment where we aim to unlock the potential in every child. In this room we can cater for 24 children with a one to six adult to child ratio, this is a lower ratio than recommended by the statutory requirements of one adult to every eight children as we feel that this works better for our children.
We will aim to spend as much time as possible out in the woods as we believe in all children's right to play, the right to access the outdoors. To take part in risk taking activities that teaches the children all about their emotions and how to cope with these, all the skills they will need to have when they start their school journey.
We promote the Forest School ethos, some of the activities that the children will take part in once they are ready and confident include;
Building bug hotels
Working with clay
Potion making
Flora and forna identification
Team working
Den building
Potato peeler whittling
Cooking over a camp fire